Initial Jobless Claims Fall to 881,000 in Latest Week
Investing.com | Sep 03, 2020 08:35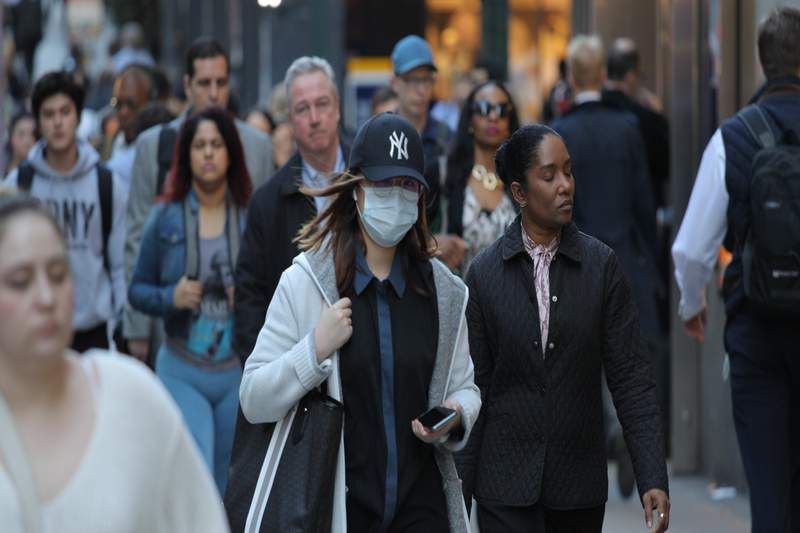 By Noreen Burke
Investing.com -- The number of Americans applying for initial unemployment benefits fell to 881,000 last week, boosting hopes that the recovery in the labor market is gaining momentum despite the ongoing coronavirus pandemic.
Economists had forecast a decline to 950,000. The prior week's figure was revised slightly higher to 1.011 million from an initially reported 1.006 million.
The number of continuing claims, which are reported with a one-week lag to initial claims, decreased to 13.254 million, the largest weekly drop since May The previous week's figure was also revised downwards to 14.492 million.
Earlier Thursday, the latest Challenger jobs report showed that job cuts in August totaled 115,762, 56% lower than the 262,649 job cuts announced in July. However, the report noted that an increasing number of companies that initially had temporary job cuts or furloughs are now making them permanent.
U.S. private sector hiring slowed more than expected for a second straight month in August data showed on Wednesday, as government benefits to support workers and employers expired.
The reports come ahead of Friday's nonfarm payrolls report for August, which is expected to show that the U.S. economy added 1.4 million jobs last month, down slightly from 1.76 million in July. The unemployment rate is expected to tick down to 9.8% from 10.2%.
But some analysts are speculating that the jobs report could be weaker than expected after recent poor consumer confidence data pointed to anxiety over rising Covid cases and worries about job prospects.
Written By: Investing.com