China is once again a hot spot for geopolitical uncertainty and social unrest. This week, China unveiled a plan to take a stronger stance on anti-government protests and dissents in Hong Kong. It proposed new security laws that would punish opposition to the mainland. While the details have not been revealed, this would be a major blow to civil liberties and the city's autonomy. The fear is that this would elicit a strong response from the U.S., which could see this as a reason to re-examine Hong Kong's special trade status with the U.S. In recent weeks, tensions have flared between the U.S. and China, with the U.S. calling for China to take responsibility for the COVID-19 outbreak. The U.S. threatened to delist Chinese companies from exchanges, restrict new companies from listing, cap American exposure to Chinese investments, warn of further tariffs/"economic penalties" and approved a controversial arms deal with Taiwan. Investors worry that this latest move on Hong Kong will give the U.S. the perfect opportunity to rebuke China further by threatening to revoke Hong Kong's special trade status and leave it subject to the same restrictions as China.
The question is how much trouble could U.S.-China trade tensions be for the financial markets. The latest flare up drove the Australian and New Zealand dollars sharply lower on Friday. U.S. stocks fell, but USD/JPY held steady. If the U.S. were to change Hong Kong's trade status, the psychological impact would be significant, with currencies and equities falling sharply. But on a longer term basis, the reality is that U.S. and Hong Kong export very little to each other, so the trade impact will be limited. Yet, the real fear is Hong Kong's financial industry and whether China will retaliate by restricting American businesses in Hong Kong. The mere possibility could cause major disruptions in the financial markets.
We don't think either country will take it that far. Threats could be made, but the costs are too high, especially for China, which probably thinks it's smarter to wait six months to see if a new U.S. president is elected in November. The U.S.-China trade war haunted the markets throughout 2019, and that did not stop stocks from climbing to a record high. So at the end of the day, these negative headlines will hurt currencies and equities but the impact that China worries have on the markets should be short lived.
The economic calendar next week is relatively light, with U.S. markets closed for Memorial Day on Monday. The most important U.S. event risks will be consumer confidence, which should be stronger, revisions to Q1 GDP, personal income and personal spending (which should be weaker). Fed Chairman Jerome Powell also speaks at the end of the week. The main driver for the greenback should be risk appetite.
For the euro, Germany's IFO report and Eurozone inflation data will be the most important. EUR/USD hit a wall after rising above 1.10 this week. We expect the currency to continue to outperform, especially as we look forward to improvements in German business confidence. There are no major UK economic reports on the calendar but nearly all of the data this week was disappointing, including today's retail sales, which fell by a historic amount in the month of April. The Bank of England is widely expected to increase stimulus next month and reinforce its open mindedness to negative rates. As a result, sterling should continue to underperform other major currencies.
Canadian retail sales fell 10% in the month of March, driving the loonie lower against the greenback. The decline was less than expected, especially when we exclude auto purchases – spending without autos fell only 0.4%. March GDP numbers are due next week, but Bank of Canada Governor Stephen Poloz's speech will be the main focus. With no major economic reports scheduled for release, the Australian dollar will take its cue from ongoing developments in China. The New Zealand dollar, on the other hand, has trade data, a Financial Stability Report and comments from Reserve Bank Governor Adrian Orr.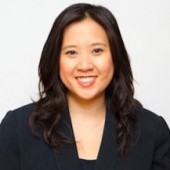 Written By: Kathy Lien