U.S. Jobless Claims Fall to 211,000 in Week Ending March 7
Bloomberg | Mar 12, 2020 08:39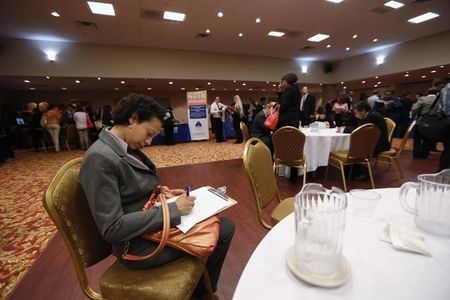 (Bloomberg) -- Filings for U.S. unemployment benefits unexpectedly decreased last week, indicating companies are holding on to workers even as the coronavirus outbreak starts to weigh on economic activity.
Jobless claims fell by 4,000 to 211,000 in the week ended March 7, according to Labor Department figures released Thursday. The figures were lower than the median estimate in Bloomberg's survey of economists. The four-week average, a less-volatile measure, increased by 1,250 to 214,000.
U.S. economists are watching weekly claims data closely to see whether firms are shedding more workers as the virus spreads. The data highlight that the labor market remained on a solid footing as the outbreak intensified in the first week of March.
A separate Labor Department report on Thursday showed that a key measure of U.S. producer prices decreased 0.6% in February from the prior month. That was the largest drop in more than five years.
Other Highlights
Continuing claims, reported with a one-week lag, fell by 11,000 to 1.72 million in the week ended Feb. 29.
The unemployment rate among people eligible for benefits held at 1.2%.
Written By: Bloomberg