Canadian Cannabis Stock Moves Higher On Listing Update
Sean Mason, SmallCapPower.com | Jan 11, 2019 10:38
A pending up-listing was great news for a Canadian cannabis stock earlier this week.
The Supreme Cannabis Co Inc (V:FIRE), a Canadian cannabis stock, rose 9% to $1.75 on Wednesday after announcing that it has received conditional approval from the Toronto Stock Exchange to graduate from the TSX Venture Exchange and list its common shares on the TSX.
As well, shares of GT Gold Corp (V:GTT) jumped as much as 27% before ending down 10% to $0.67 as the junior explorer revealed drill results from its 2018 Saddle North porphyry drill program in British Columbia's Golden Triangle district, which included 1.28 g/t gold, 0.57% copper, and 2.30 g/t silver over 342.50 metres.
Vital Energy Inc (V:VUX) stock, meanwhile, continued to move higher earlier this week. On Wednesday, it was up 8% to $0.065 following a 33% gain on Tuesday, after the oil and gas junior announced that the wells Vital Sullivan Lk. 16-36-33-14W4M and Vital Suffield 3-29-13-19W3M have been drilled, completed and placed on production. The company added that the Sullivan Lake 16-36 horizontal well is currently producing at a rate of 228 barrels of light gravity oil per day.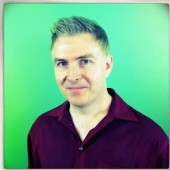 Written By: Sean Mason, SmallCapPower.com